Domestic Business
TV Homeshopping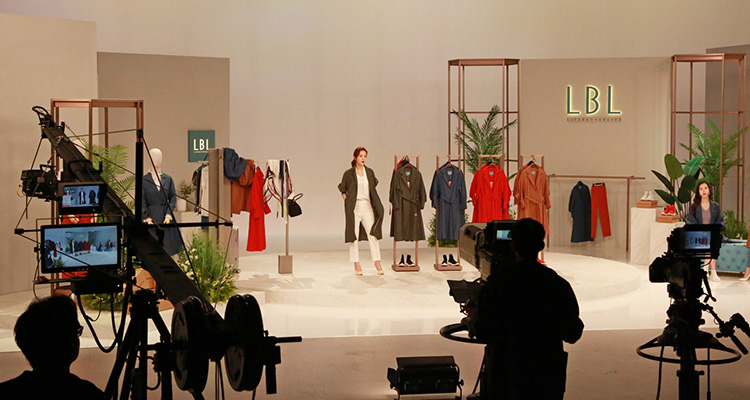 TV Homeshopping, where customers can participate
Lotte Homeshopping is proud to introduce broadcasts that connect mobile and internet through 'interactive communication'. While watching a live broadcast, customers can leave opinions about products, ask questions, and share compliments (or even complaints) about the hosts via 'Baro TV Talk' using the exclusive 'Baro TV' app.
We provide an ideal shopping environment, including a clear process for customers to select great products, home shopping broadcasts with professional show hosts, and an intuitive configuration display that allows customers to easily find the information they want.
Internet Shopping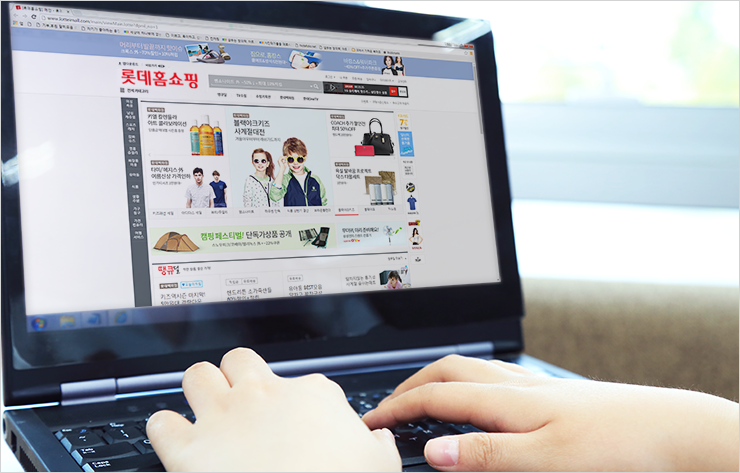 From comprehensive shopping mall to omni-channel internet shopping
You can purchase any of the Lotte Homeshopping products that are sold on broadcasts, internet, and catalogues through internet shopping. It is easy to search for products you want, and you can enjoy special deals like our 'Thank you deal' that offers a limited-time discounted price of popular products and our 'Boxing day' sale on refurbished, outdated, or discounted products. products at discounted price.
We are advancing as an omni-channel home shopping business that spans the online and offline spheres through our 'smart pick' service that enables you to shop online and pick up your product at the Lotte Department Store, Lotte Mart, Hi-mart, etc.
Lotte iMall
Mobile Shopping
Lotte Homeshopping app for mobile shoppers
You can purchase all products that are sold on broadcasts, internet, and catalogues using the Lotte Homeshopping app.
From product search to payment, the app offers an anytime, anywhere shopping experience and customized mobile services with benefits such as additional discounts, reserved points mileages, and exclusive product sales.
TV homeshopping in your hand, 'Baro TV app'
Baro TV enables you to watch Lotte Homeshopping live and purchase products through your mobile device. It allows you to shop conveniently and quickly using our phone authentication service with no sign-up required, an easy order process, and one-click payment.
You can ask questions and communicate with show hosts and broadcast personnel live via 'Baro TV Talk'. With 5 million downloads since its launch in Mar 2014 (as of June 2016), it continues to receive a positive response from customers.
For exclusive data homeshopping, 'Lotte OneTV app'
Lotte OneTV app is an exclusive mobile shopping service for the data home shopping channel 'Lotte OneTV'. You can easily search products of partner companies of small and medium sized businesses by selecting a product line or popular products. You can also find videos about popular seasonal products and special products on Lotte OneTV app. You can conveniently order and purchase products using your mobile device from anywhere in the world.
Data Homeshopping
You can search, order, and pay via 'Lotte OneTV' with one remote controller
Lotte OneTV is an interactive shopping service that allows sellers to launch products autonomously, and buyers to watch products selectively.
Customers can get accurate information on products through the introductory videos, and partner companies can launch a small number of products with a low commission rate of 20%. We are currently transmitting videos through KT Olleh TV channel 44, Skylife channel 30, LG U+ channel 21, and CJ channel 28
Catalogue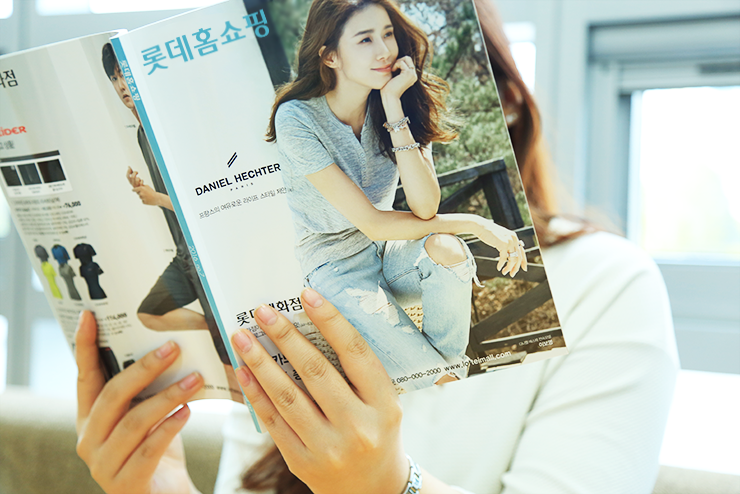 The Lotte Homeshopping Catalogue, the shopping book that features our most popular products
The Lotte Homeshopping catalogue is a booklet that contains information about products sold through live broadcasts and the internet.
Each issue introduces over 2,000 products that are strategic products and hit sellers from Lotte Homeshopping and Lotte Department Store by season, and includes product lines that reflect customer needs. It also offers TV channel guides and new products of small and medium-sized companies in a separate paper.
Catalogue Request