Brand Introduction
CI&BI
1. corporate logo(CI)
기본형
영문형
기본형_세로조합
영문형_세로조합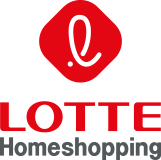 2. brand logo(BI)
기본형

영문형
Brand Color of Lotte Homeshopping
Brand Slogan With the brand slogan 'So Smart. So You.'
we aim to provide customers with a positive,
attractive home shopping experience.
Brand Image
Honest

We provide our customers with needed, accurate information.

Knowledgeable

We offer product advice to
customers in a variety of formats.

Friendly

We have a friendly
attitude toward everyone.

Sophisticate

We bring customers stylish,
likeable products.